Stainless Steel Cabinets
Enjoy beautiful aesthetics and durable performance with Unique Stainless Designs' stainless steel cabinets for your home or business!
Why Choose Us for Your Stainless Steel Cabinets?
Unique Stainless Designs delivers superior quality stainless steel cabinets. Our products are expertly crafted with unbeatable strength and durability to provide businesses, governments, and homes the perfect secure storage solution. The sleek design adds an elegant touch for any space while offering advanced features like adjustable shelves, lockable door handles and easy maintenance that make our product truly unique!
Benefits of Our Service to You!
From high quality construction materials all the way down to dedicated customer service representatives Unique Stainless Designs provides an unbeatable combination when it comes to purchasing stainless steel cabinets! With so many customizable options ranging from sizes and finishes, there's sure to be something perfect for any kitchen, bathroom, home, or business renovation project.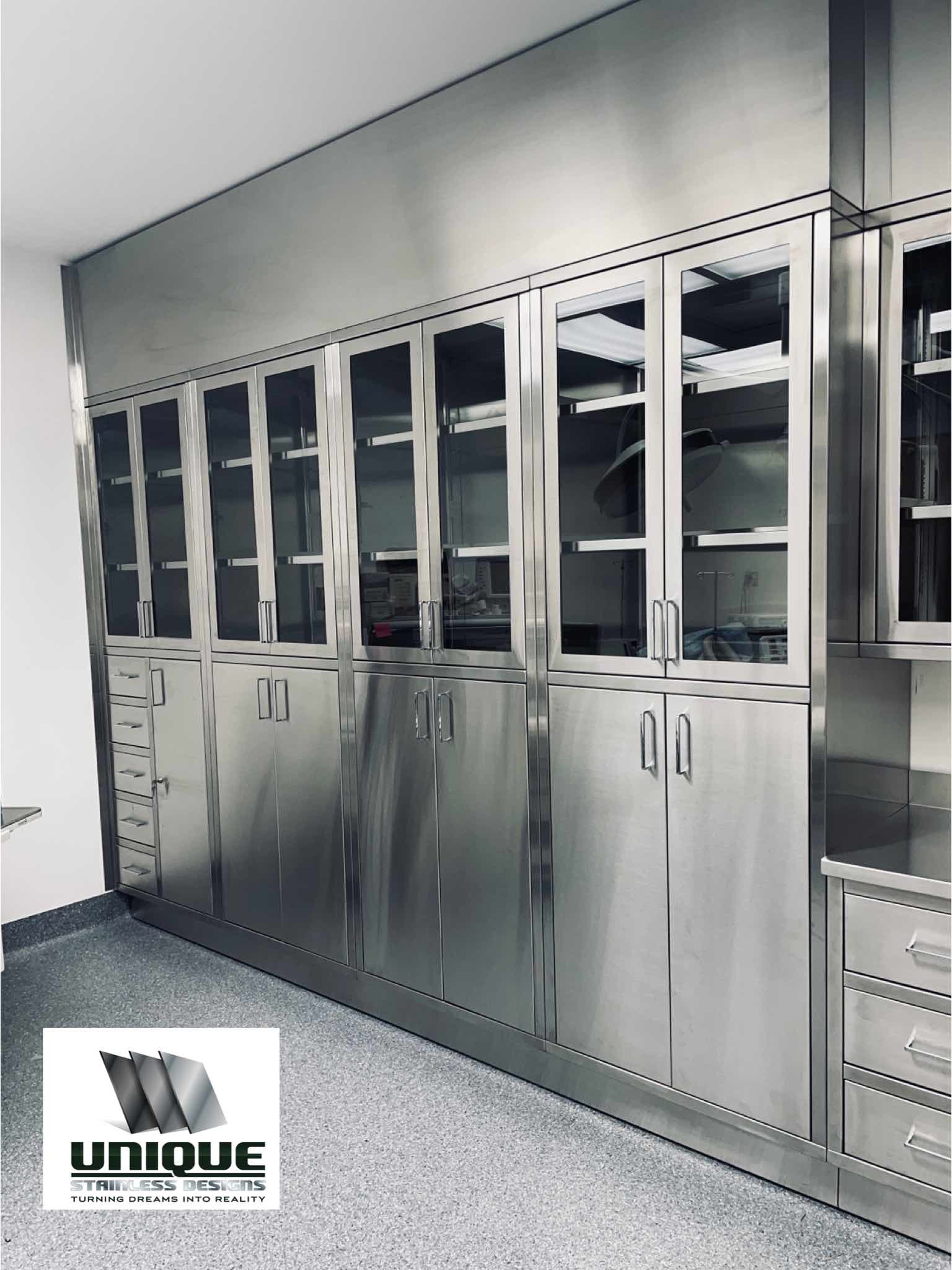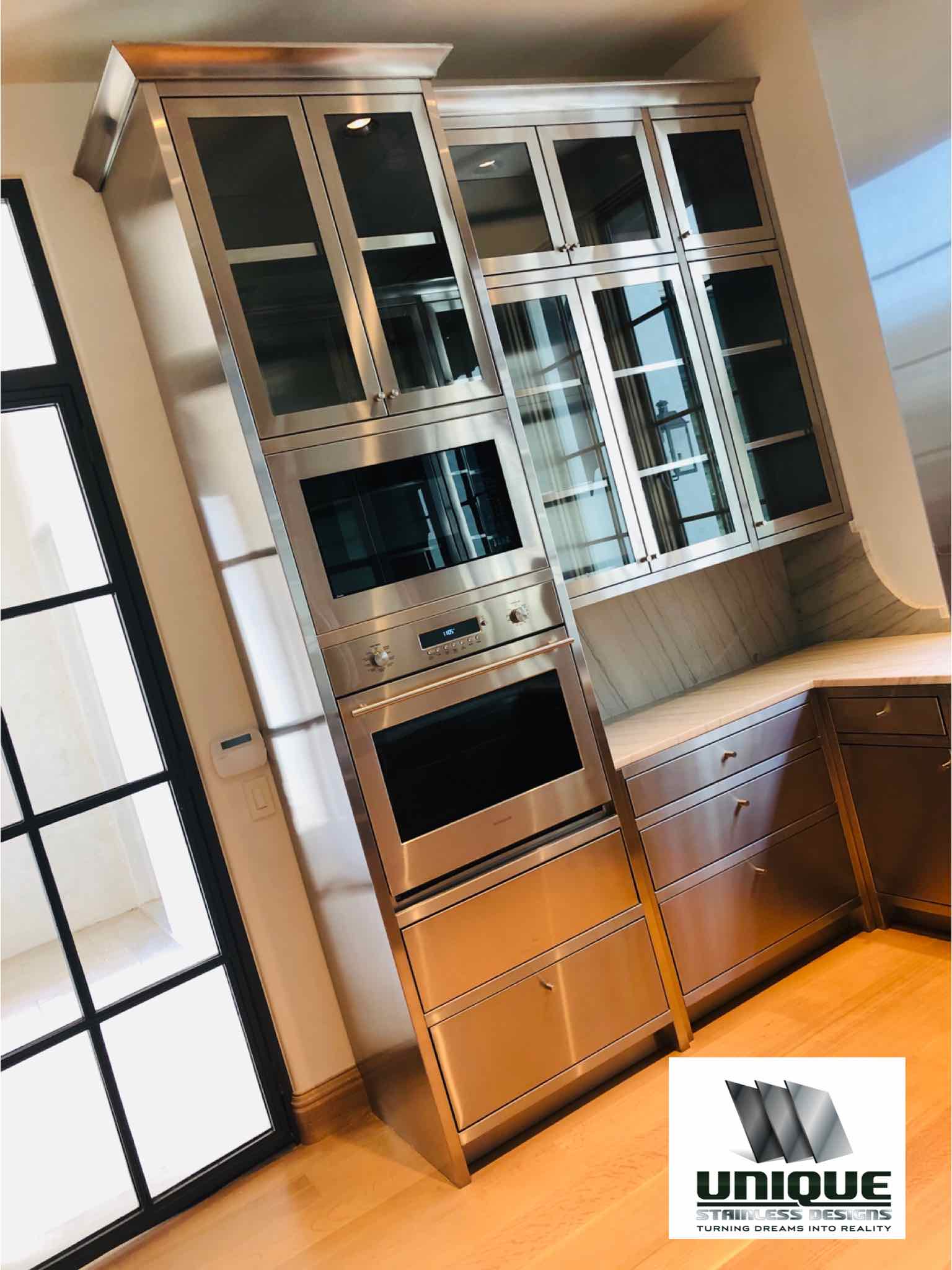 Thank you Unique Stainless Designs for my stunning new operating room stainless steel cabinets ! I Love them!! Many thanks to all your hard work and beautiful craftsmanship. The cabinets work perfect for my practice becuase they have flexible storage solutions with the adjustable shelves. My team can see everything with the glass door inserts and its great! Can't wait for the next project!
I ordered several custom projects from Unique Stainless Designs. Each one was exactly what we wanted. The design and craftsmanship was excellent. The customer service is outstanding. We couldn't be happier with the finished product. The custom stainless steel crown moulding is just gorgeous!! Thanks for being a reliable source for our metal fabrication needs.
Contact us about your Project for a Free Estimate